Accommodations
Business hotel YAMAMOTO
A business hotel located midway between the JR Ise-shi Station and the Outer Shrine (Geku) of Ise Grand Shrine, which is just a 3-minute walk away. Several rooms' bathrooms and the communal bathroom on the third floor are equipped with safety rails, making this hotel suitable for those with reduced mobility.
Meals are not offered, but there is a convenience store nearby that offers food ready to eat.
INFORMATION

Phone
+81 596 23 5101
Fax
+81 596 23 5291
Address
6-19 Honmsachi, Ise-City, Mie-Pref, 516-0074
Official website
http://cocosupo.com/spot/bh_yamamoto/
E-mail
business.hotel.yamamoto@coral.plala.or.jp
Check-in
16:00 ~ 23:00
Check-out
~ 10:00
Room & Service
●Japanese style roomwear "Yukata" rental service

Transportation
By Train:
Approx. 3 minute walk from Iseshi Station (JR and Kintetsu lines)
Approx. 8 minute walk from Ujiyamada Station (Kintetsu line)

By Car:
Approx. 10 minutes (4km) from the Isenishi IC exit off of the Ise Expressway

Pickup Service:
Unavailable
Accessibility information
No stairs to reach the room
Yes
Room with wheelchair-accessible bathroom
No
Western style rooms (or rooms with bed)
Yes
Wheelchair-accessible bathroom
(for common use)
No
Private hotspring or Japanese style bath
Yes
Staffs speak foreign language
Not available
Website for foreign language
Not available
Accepts credit cards
Visa , Mastercard , JCB
Currency exchange
Not available
Parkings <Available>
Parkings
Available/Not available
Available
Handycap parking space
Not available
Rental & Service
Wheelchair rental
Not available
Courtesy bus / car to train stations
Not available
Internet access
Wifi
Available
Free Wifi / Charged
Available
Wifi in guest room
Available
Ethernet cable in guest room
Not available
Internet lounge
Not available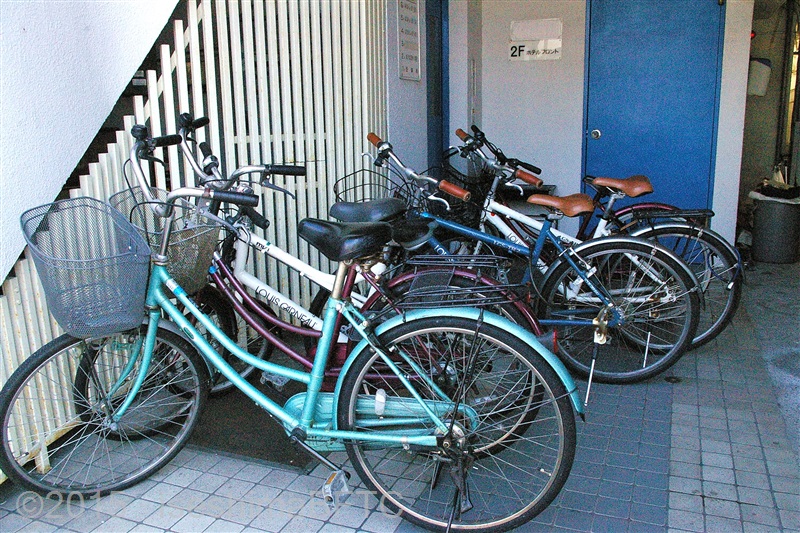 Bicycle rental
Elevator <Available>
Elevator [1]
The door opening width
80cm
The internal elevator dimensions
Width:140 cm Depth:84 cm
Private bath <Available>
| | |
| --- | --- |
| Classifications | Heated tap water |
| Bathing charges | Free |
| Shower chair | Not available |
| Wheelchair for bathing | Not available |
| Wheelchair -accessible private bath | Difficult |
Rooms
Rooms [1]
Location of the guest room
Rooms
Western style room
Capacity of the room
2
Offers
No meals
Available
Bed & breakfast
Not available
Dinner, Bed & Breakfast
Not available
Meals
Dinner
None
Breakfast
None
Smoking polic

Smoking

Remove your shoes at room entrance
No
Wheelchair-accessibility
Accessible 
Beds
Size of the bed 1
Width:100 cm Height:47 cm
Size of the bed 2
Width:100 cm Height:47 cm
Washroom
Washroom door
Opening width:52 cm
Wheelchair accessibility
Not accessible
Bathroom
The internal bathtub dimensions
Width:90 cm
Shower chair
Not available
Wheelchair for bathing
Not available
Wheelchair lavatory in the Hotel <Not available>
Copyright 2013 ISESHIMA BARRIER FREE TOUR CENTER. All Rights Reserved.